CARNAVI S.L. has been in the pork sector for more than forty years. The management and the rest of the organisation have always maintained a strong entrepreneurial will and a priority objective of paying the utmost attention in each of the activities we carry out, in each decision we take and in each action we carry out in order to maintain the safety of our products.
Aware of the importance of food in the health of consumers, CARNAVI, S.L. is committed to:
Comply with current legislation, regulations and voluntary agreements with our customers applicable to activities, products and services.
To develop a Food Safety Management System with defined objectives and targets, promoting food safety at all times.
To carry out periodic reviews of the Food Safety Management System to ensure its validity, adequacy and effectiveness in relation to the objectives set by the company.
To achieve a high level of quality and food safety in our products, raising awareness and involving all the members involved. For this reason, information, training and communication, both internally and externally in our company, are essential.
Design a strategy to protect the food production chain from possible attacks related to FOOD DEFENSE. These consist of introducing, from inside the company or from outside and intentionally, chemical, physical or biological agents with the aim of reaching and harming the end consumer.
To fight against food fraud, always working under the current legislation and denouncing if we detect alterations in the labelling of products related to the quantity, identity, quality, purity and conservation of food.
To satisfy and improve our customers' expectations and to obtain, both from them and from the rest of the sector, recognition for our work and effort.
To incorporate new technological advances that involve improvements in our daily work and thus encourage actions that promote the prevention of situations that may affect the safety of the product.
To adapt to the specific needs of our customers by producing allergen-free products.
To promote a healthy diet by pursuing objectives such as the reduction of salt and additives in our products.
To inform our customers, in a rigorous and easy to understand way, about food alerts that may occur in the agri-food sector.
Commitment on the part of the whole company to develop its activity in an environmentally friendly way, promoting recycling and reuse.
Responsibility in the prevention and control of Covid-19 disease among our staff and customers. Compliance with the protocol implemented since March 2020 in the facilities and commitment to do everything in our power to collaborate in the fight against the pandemic.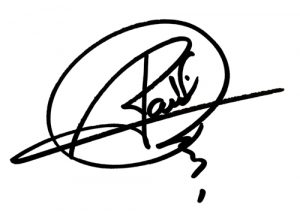 Fdo: Raúl Hernández Mediano
Managing Director CARNAVI, S.L.
*Last updated:22.06.20